Welcome to Yoga By Sarah, a Premiere St. Catharines Yoga Studio
Login to your Yoga by Sarah account to check the status of your account, update your contact information, renew your membership and register for workshops and classes!
Introductory Offer
New to Yoga by Sarah? Receive your first month for only $39. Start any day you like and receive 30 days unlimited access to explore our Drop In Schedule, our studio and our community!
$39 + hst

Register Now
Child Minding Services
During weekday morning 9:45am classes, have us look after your child while you enjoy yoga class. $3 for the first child, and $2 for each additional child. No pre-registration required, just show up!
Check our Drop In Schedule for when it's offered.
Pre-Registered Classes
Our next 7 week session of Pre-Registered Classes starts the week of November 5, 2017. Our pre-registered classes include: Yoga for Beginners, Prenatal yoga, Baby & Mom yoga, Stroller Fit and Pilates classes. View our Schedule tab above for all the details!
Upcoming Events & Workshops
Are you looking for the perfect gift?
How about a Yoga by Sarah gift card? Purchase an e-gift card here for any amount, that will get e-mailed to yourself or a recipient on the day and time that you choose!
If you prefer to pick up an old school gift card, please call 905-682-4469 or come into the studio!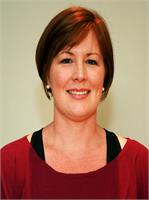 Managing Tension and Pain over the Holidays - Shoulders with Allison Noble
This workshop will begin with a discussion on the mechanics of the neck, shoulders and the muscles that cross each joint with the movements they make. You will learn the common movements that we all do on a daily basis that may be leading to tension and discomfort.
The second half of this workshop will be a physical practice suitable for all levels. This practice will focus on alignment, opening and strengthening the muscles that cross these joints. Modifications will be given to accommodate injuries, limitations and skill level.
Sat., Dec. 2 12pm - 2pm
$35 + hst

Yoga for Beginners with Amanda Tripp
Are you new to yoga? This is the perfect class for you! Each week we'll progressively build your knowledge base and you'll learn proper form, alignment and modifications. After this course, you'll be ready to comfortably and safely join our Hatha yoga classes on our Drop-In Schedule. Don't worry about how flexible, strong or fit you are - come as you are!
7week session Nov 5 - Dec 23
7 week Fall Session - 1x weekly: $132 + hst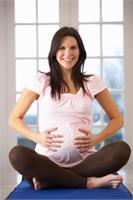 Prenatal Yoga
Yoga during pregnancy will help you learn ways to move well while your body is changing as well as assist in preparing your body for childbirth. This positive and supportive environment is a great way to meet other pregnant women and to discuss common issues that come up during pregnancy.
This class is suitable for both those new and experienced to yoga, and is taught by experienced yoga instructors who are moms!

7 week session Nov 5 - Dec 23
7 week Fall Session - 1x weekly: $132 + hst
7 week Fall Session - 2x weekly: $219 + hst

Stroller Fit with Rachel Neill
Join us for this fun fitness class, designed to improve your cardiovascular endurance and muscular strength. Personal Trainer and Bootcamp Instructor Rachel Neill will guide you through simple yet effective movements incorporating body weight exercises, resistance bands, circuits and fun challenges, all with baby in tow.

7 week session Nov 5 - Dec 23
7 week Fall Session - 1x weekly: $132 + hst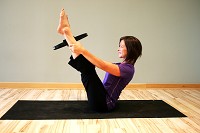 Pilates
Learn the fundamental principles of the Pilates method and its basic exercises. Improve your strength, posture and flexibility. Everyone from the "unfit" to the high performance athlete can benefit from this class. In this Beginner/Intermediate class, we will stick to the basics, but with modifications to make the exercises more challenging.
7 week session Nov 5 - Dec 23
7 week Fall Session - 1x weekly: $132 + hst
7 week Fall Session - 2x weekly: $219 + hst

Intro to Aerial Workshop with Angela Theuerle
This workshop will itroduce the basics of the OmGym system to you safely and effectively. You'll learn how aerial yoga decompresses the spine, strengthens your core and allows you to get deep stretches all while having fun!
$35 + hst Click the link below for upcoming dates!