Welcome to Yoga by Sarah
Login to your Yoga by Sarah account to check the status of your account, update your contact information, renew your membership and register for workshops and classes!
Introductory Offer
New to Yoga by Sarah? Receive your first month for only $39. Start any day you like and receive 30 days unlimited access to explore our Drop In Schedule, our studio and our community!
$39 + hst

Register Now
Child Minding Services
During weekday morning 9:45am classes, have us look after your child while you enjoy yoga class. $3 for the first child, and $2 for each additional child. No pre-registration required, just show up! New: Child minding now offered during the Tuesday 1:00 to 2:30pm Baby & Mom Yoga class!
Check our Drop In Schedule for when it's offered.
Pre-Registered Classes
Our next 7 week session of Pre-Registered Classes starts the week of November 3, 2014. Our pre-registered classes include: Prenatal yoga, Baby & Mom yoga, Beginner Hatha yoga, Intermediate Hatha yoga and Pilates classes. View our Schedule tab above for all the details!
Register by October 20 and receive a 10% early bird discount.
Upcoming Events & Workshops
Chakra Workshop: Live and Unplugged with Jackie Frans
Explore the energy centres known as chakras through meditation, breath work and asana. We will review all of the chakras, but then we'll delve a little deeper into the upper body and the chakras associated with the heart, throat and head. Come prepared to move, reflect and explore stillness, movement and breath in relation to these symbols of life energy.

Suitable for students of all levels! $40 +hst
November 2, 2014 11:30 AM - 2:00 PM
Healing Through the Chakras with Tony Murdock
In this class series we will explore the psychology and symbolism of the chakras, learn
meditations to clear blockages and open ourselves to our spiritual potential.
4 Weeks November 11 - December 2, 2014 7:00 PM - 8:25 PM $40 + hst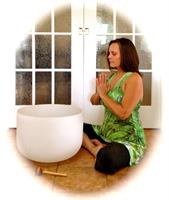 Essence of Om Workshop with Jacquie Boychuk
This intimate candlelight workshop will infuse your entire being with the essence of OM. Through sound vibrations, gentle yoga postures, mantras and mudras, we cleanse the mind, body and spirit. You will be taken through a cleansing yoga practice and guided meditation (Yoga Nidra) leaving you deeply relaxed and connected.
November 14, 2014 6:30 PM - 9:00 PM $40 + hst
Yoga Tune Up Integrated Embodied Anatomy Teacher Training with Sarah Court
Learn anatomy from the inside-out in this unique Yoga Tune Up® comprehensive anatomy module designed to expertly guide you into your living tissues in a concrete and inspiring way.
The Yoga Tune Up® educational methodology is unique in its fun and accessible approach to the clinical language of anatomy and has proven to drastically improve the student's understanding and retention of the many complex systems of the human body.
In this module, through dynamic movement in combination with video, 3-D models, palpation, and self-massage tools and techniques, you will discover:
Multiple layers of the body, how they relate and function as a whole
Specific anatomical systems & their physiological processes
Learn and locate vital structural landmarks, muscles, joints, bones and fascia and their interrelatedness to breath, circulation, and immunity
Typical & newfound movement patterns, injuries, and pathologies
The curriculum is suitable for all levels and especially ideal for any movement professional who seeks to sharpen their knowledge of the meaningful continuities of the body within any yoga or fitness practice.
January 17-19, 2015
Saturday 2p-6p  Sunday 9a-5p  Monday 9a-4p
$430 + hst Early bird by December 27  $380 + hst
Intro to Aerial Workshop with Angela Theuerle
This workshop will introduce the basics of the OmGym system to you safely and effectively. You'll learn how aerial yoga decompresses the spine, strengthens your core and allows you to get deep stretches all while having fun!
$35 + hst Click the link below for upcoming dates!
Instructor Spotlight - Interview with Jackie Frans
She started doing yoga mostly as a form of exercise and was hooked for everything that it did for her.
She started teaching in 2010, fueled in her practice and teaching by curiosity.